2017 marks an anniversary for us here at Wilke Global - 35 years in consumer care technology! While this still leaves us younger than Microsoft and Oracle, we long ago graduated from the 'startup' phase.
One of the ways we'll mark this milestone is through a renewed investment in our community. We want to promote education and foster talent for the future. This month we kicked off a relationship with the local school district in our hometown of Dublin, Ohio to support their STEM (Science, Technology, Engineering and Math) education efforts - including building a maker space and launching a chapter of Girls Who Code. Perhaps some of these students will even contribute to our growth and success over the next 35 years!
Mike Wilke, our founder & CEO, presented a local middle school with some 'seed funding' for its maker space. And Wilke Global colleagues will offer their expertise on topics from 'How the internet works' to mentoring coding or development in Python. We're excited to help make a difference!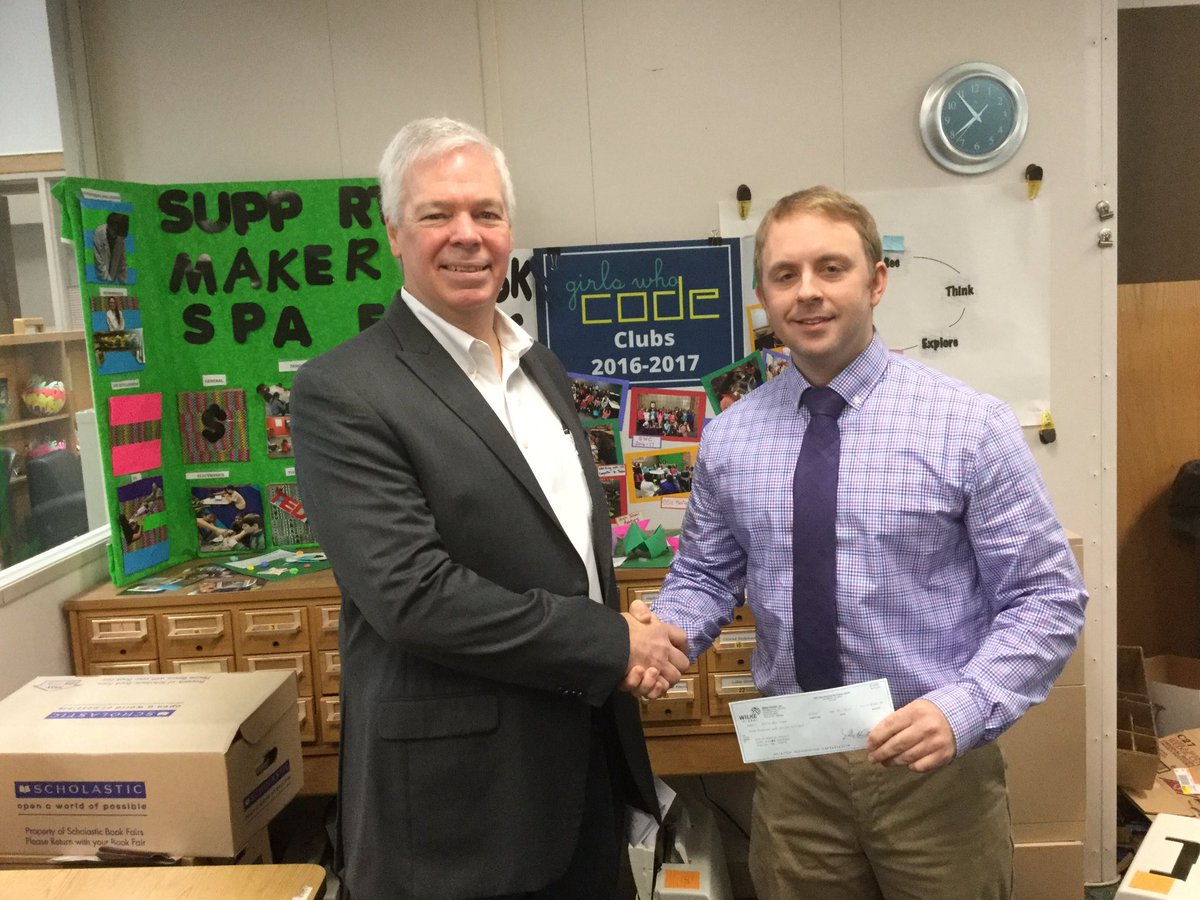 Like the leading consumer brands we have worked with over the last three and a half decades, we recognize the importance community and giving back has to long-term success. We are excited to do our part and support local efforts to prepare the next generation with the know-how to solve tomorrow's technological challenges.